The rock monastery of Selime situated 28 km from Aksaray, Selime is a town that was established at the end of the Ihlara Valley. Selime Monastery is one of the largest religious buildings in Cappadocia, with a cathedral-size church. Inside the cathedral there are two rows of rock columns, these columns divide the cathedral into three sections. The size of the church is astonishing. The columns and arches of the church, cut directly from the tuff within the Selime monastery, still bear the tell-tale markings of various generations that once occupied it. Rudimentary icons from the early days can be seen more clearly, but detailed frescoes, painted later, are barely visible under the years of soot that covers the surfaces from when the Turks used the room for cooking, it also contains monks' quarters, a large kitchen and even a stable for mules. The walls of the chambers were at one time adorned with frescoes but little of these remain. From the road there is a short but challenging climb up a steep and slippery hill to the monastery.
On the way up to the monastery, first you go through a tunnel-like corridor, which was part of the caravan path on which camels walked, the camel caravans came for a stopover as there was a large bazaar there, and for protection, camels were led to the central part of the monastery.
The top section has a fortress-like structure, the walls and trenches of which are still visible today. It also includes some secret passageways, a series of twisting, ever-steeper rock stairway-ladders. If you are adventurous enough, you can follow them, but the climb down can be a bit nerve-wracking but definitely worth the views. The monastery also has a courtyard, this was the section where important religious and military meetings were held.
Situated across the road from Selime monastery, surrounded by a cemetery, Selime Sultan Turbesi is another stop for visitors. It is a rare example of its type in Anatolia, as it is conical with an octagonal base. From the architectural style and materials used it most probably dates from the 13th century A.D.
Turkey is proving to have some of the coolest sights in the world.  Climbing up the narrow rock trail and through the rock caves to get to the church is an experience in itself, from the mountain you can get a great view of the surrounding landscape that many say resembles a scene from a Star Wars movie. The landscape all over is so unique that may surprised you to discover no major movies had been filmed there.  It would be the perfect setting for a Lord of the Rings or Harry Potter movie.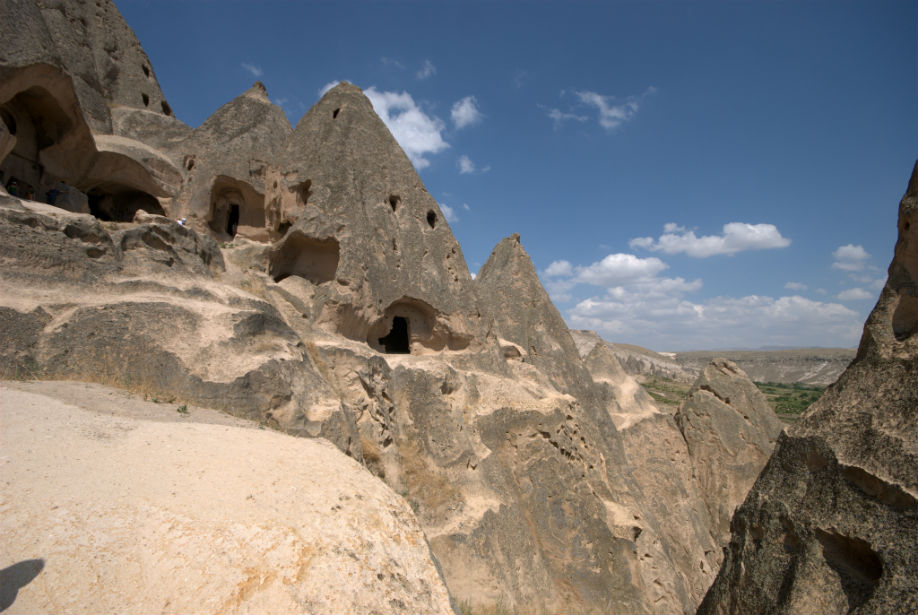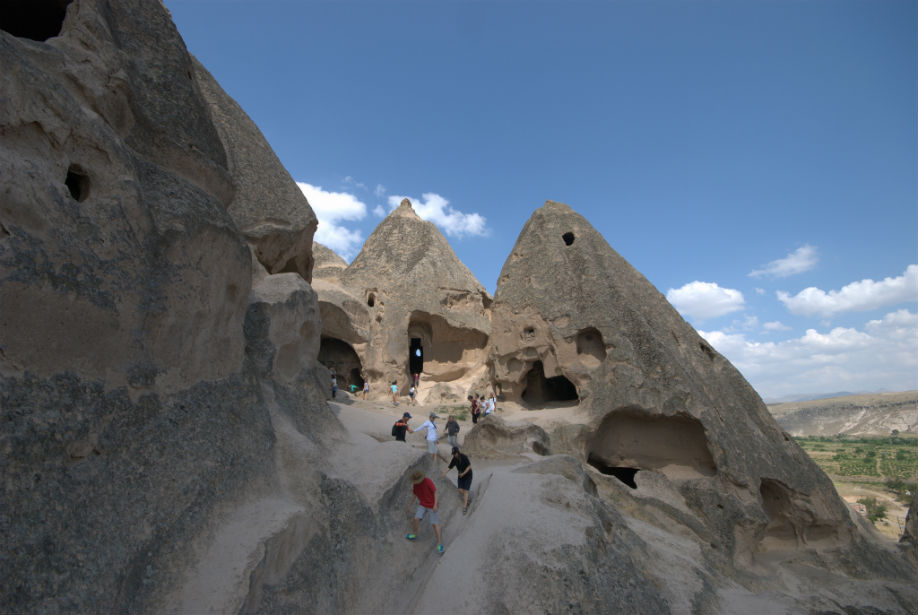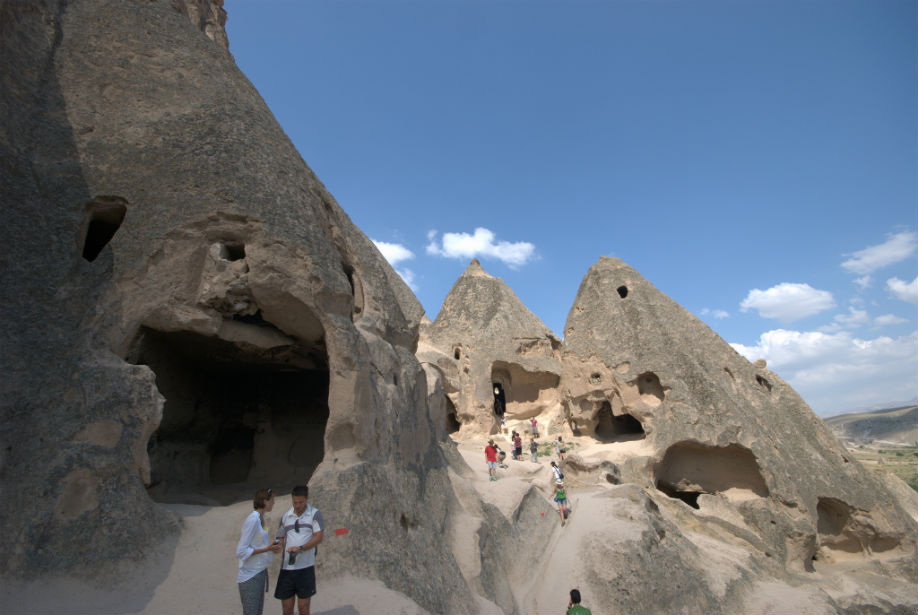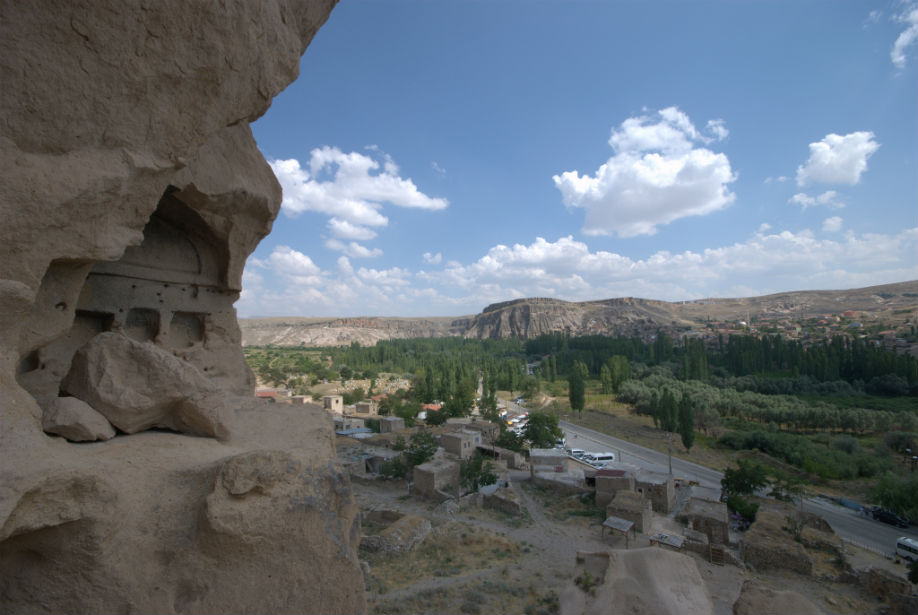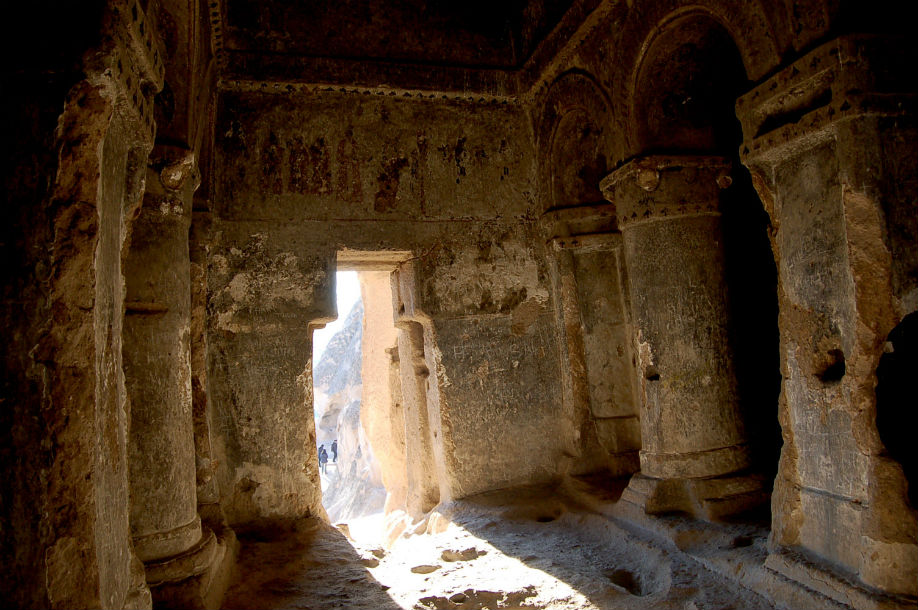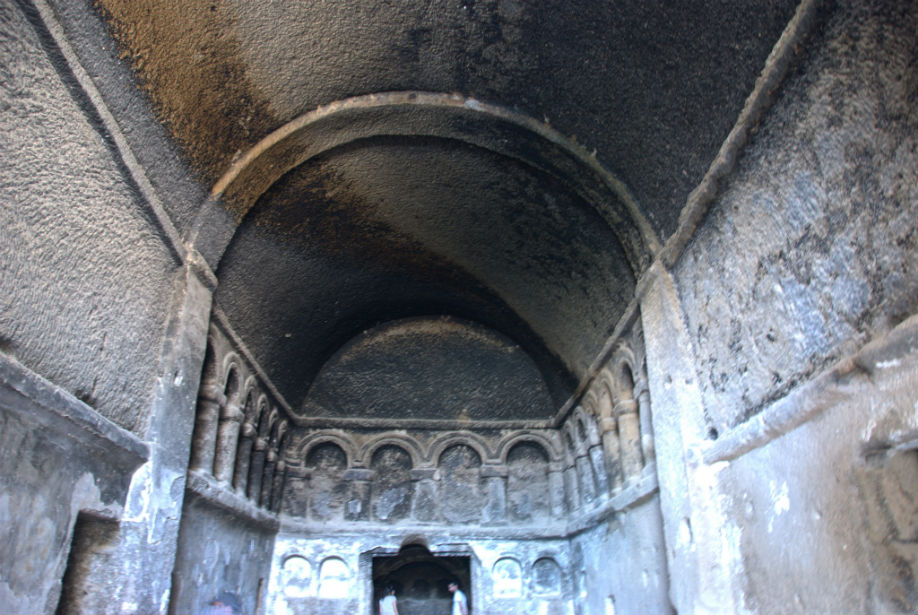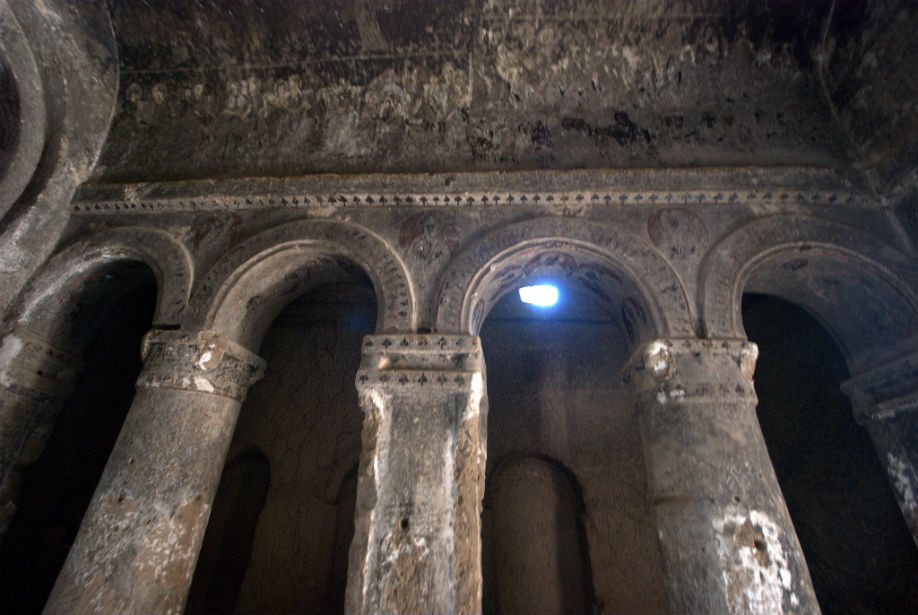 Selime Monastery, Cappadocia

,