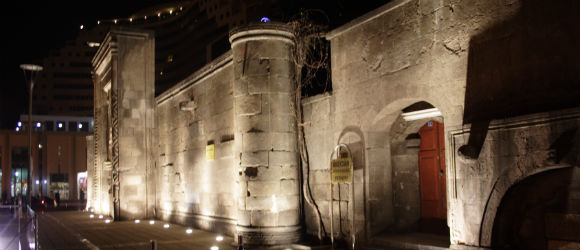 There is doubt about whether Paul the Apostle actually visited Caesarea Mazaca, and for that matter Tavium, Ancyra, or Pessinus either. The towns are not named in the New Testament but are included in some of the books about Paul's journeys on the strength of the reference to his journeys through Galatla and on to Phrygia. These towns were important at the time, but it seems more likely that his visits were to the places named in the southern part of Galatia such as Iconium, Lystra, and Derbe.
However, Caesarea Mazaca was an early Christian center. Basil, Bishop of Caesarea from 329 to 379 A.D., was one of the outstanding early church leaders. A scholar, a philanthropist, a reformer, a man of practical sense and spiritual insight, he interpreted the Christian message with a force and directness that continues to
Influence the church today. St. Basil is credited with having built a church and monastery north of the city where the poor and sick were cared for. During the sixth century Justinian rebuilt the city walls, most of which are still standing. By the eleventh century there was a large Armenian colony settled nearby.
Caesarea Mazaca (Kayseri)

,