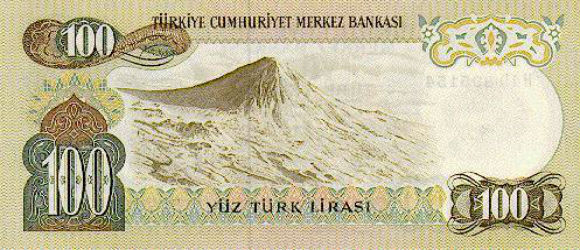 A spring breeze is blowing on the slopes of Mt. Ağrı. Transit point of civilizations throughout history, the city today, with its renewed climate of peace and brotherhood, is poised to become Eastern Anatolia's touristic capital.
On the Roof Of Anatolia
A spring breeze is blowing on the slopes of Mt. Ağrı. Transit point of civilizations throughout history, the city today, with its renewed climate of peace and brotherhood, is poised to become Eastern Anatolia's touristic capital.
Would you travel from one end of the world to the other to see a mountain? The Patagonian tourists we encounter in the region say, yes, if that mountain is Ağrı! Just one look at Ağrı, Turkey's tallest peak at 5,137 meters, is enough to bowl a person over. The Russian poet Pushkin, who surveyed Ağrı with awe when he arrived at its slopes in 1829, said it all: "I looked at the legendary mountain with all my might." If you decide to make its acquaintance this summer, this magnificent peak will greet you with the white cap it sports all year long. Celebrated in song by folk poets, this mountain, where Noah and his followers took refuge, is worthy of the epithet "cradle of civilization". For, as Yaşar Kemal describes in his book, The Legend of Mount Ağrı, this is a place of love and faith more than any other. Mem and Zin, Kerem and Aslı, Siyabend and Haje, and others…  The words of Muhsin Bulut, a tourism manager in the city, sum up the way Ağrı natives see their mountain: "Mt. Ağrı is more precious to us than all the diamonds of Africa."
One of the world's most famous peaks, Ağrı is overrun with mountain climbers from all over the world the year round. The first climb on this mountain Marco Polo said could never be scaled was made in 1929. Climbing tours open even to amateurs are organized every year in July and August. Compares the mountain, which is visible from exactly five countries, to a bashful bride. And he's right, because viewing its summit, which is usually enveloped in mist, demands patience.
This city surrounded by some of Anatolia tallest volcanic masses like Ağrı, Tendürek and Kösedağ has to offer visitors Ishak Paşa Palace, for example. To see this palace, which rises in fairytale splendor in the middle of nowhere, you have to go to Doğubayazıt. Its construction undertaken in 1685, it took exactly 99 years to complete. This palace, in whose fountains milk once flowed, is a perfect synthesis of Ottoman and Seljuk architecture. And its environs are a virtual open-air museum.
Starting from the palace, an extremely pleasant route awaits you including Urartu Castle, Old Bayazıt Mosque, the Turbeh of Ahmedi Hani, and the Garden of the Priest. The day starts early in Doğubayazıt. The arcades open to the strains of the call to prayer, and freshly steeped tea accompanies friendly conversation. Those keen to see the area's natural beauty spots head for Balık Gölü (Fish Lake) some 60 kilometers away, one of Anatolia's highest lakes at an altitude of 2,300 meters above sea level.
The lake environment is a rich observation area for myriad species of butterflies. There are some sites very conducive to tent and caravan camping in the Fish Lake area, which is hosting a highland festival this summer for the first time in 30 years. In the northern part of the lake, famous for its red-speckled trout, there is also an island with historic ruins. Meteor Gorge, another site worth seeing in the area, is very near the Iranian border crossing at Gürbulak. As you travel from Doğubayazıt to Diyadin, you'll be regaled with landscapes reminiscent of pastoral paintings. And let us not forget the natural hot water springs at Diyadin, a major health tourism center with comfortable hotels and turquoise blue thermal pools. Finally, the nearby Meya Valley stands out for its natural tunnels and 3,000-year-old rock dwellings.
Patnos, in the shadow  of Mt. Süphan, an extinct volcano, is known for its vibrant markets. Meanwhile Toprakkale and Hamur Kumbet at Eleşkirt lay bare the city's deep-rooted history. In addition to cultural tourism, Ağrı is also growing fast as a sports city. With 8,500 students despite opening only in 2007, İbrahim Çeçen University has departments like farm management and disabled care which have no counterparts in Turkey. The young athletes trained at the modern sports complex adjoining Lütfi Yiğenoğlu Stadium are chalking up successes in every branch of sport from tennis and swimming to football and track and field. As flowers of hope blossom in Ağrı, the sun is getting ready to rise once again in the east.
In Search Of The Avocet;  The wetlands between Mt. Ağrı and Doğubayazıt are a goldmine for bird watchers. You can observe dozens of species here, among them avocet, Montagu's harrier, gadwall, ferruginous duck and pochard.
Carpet-Weaving Courses;  Carpet companies offer carpet-weaving courses in Doğubayazıt in cooperation with the center for public education. An extensive collection of Anatolian and Persian carpets is on exhibit at these venues.
White Honey;  Called 'white honey' because it is so light in color, Ağrı Aladağ honey is made from flowers that grow at altitudes of 2,000 meters. Thick and not too sweet, this honey has an aroma reminiscent of fresh thyme.
Getting There;   Turkish Airlines has daily flights to Ağrı Airport. For more information: turkishairlines.com